Peter Cunis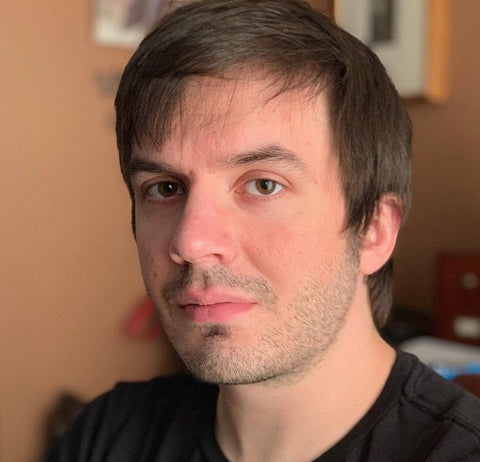 Peter Cunis first started learning improv comedy in Plymouth Regional High School in New Hampshire. He joined the longform improv team Harry Houdini's Box of Doom at Providence College while studying Philosophy and Theater. After college, he continued his training at ImprovBoston while performing and teaching workshops with NatickImprov. He lived in New York for a few years, where he completed his training at the Magnet Theater while performing with his indie team, Uncle Taft. He has been performing at PIG since 2016 with Real Mature, Fool's Pudding, Cyberbullying is a Real Issue, Breaking News!!!, Chuckleberry Finn, and the monthly Harold team. He currently performs regularly with the Friday night house team Rubber Legs and as half of the movie-themed duo Dutch Angles.
Peter is also a writer who, with brother Ben Cunis, has co-written four plays for Synetic Theater in Washington, DC: Genesis Reboot, and adaptations of The Three Musketeers, The Man in the Iron Mask, and Beauty and the Beast (Helen Hayes Award Nomination - Outstanding Play or Musical Adaptation). Peter and Ben also co-wrote the web series Hamilton Carver: Zombie PI.
Peter draws weird things and takes lots of pictures of his weird dog on Instagram. You can follow him at @petercunis.