Jordan Valois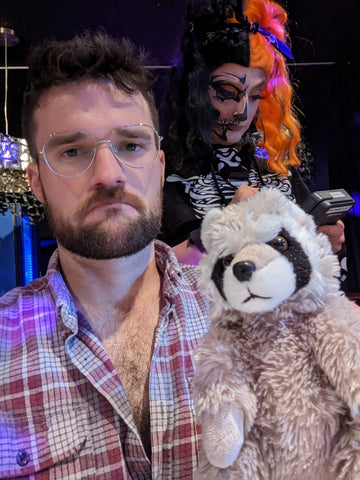 Jordan is a PIG through and through. He started taking improv classes right here at the Providence Improv Guild as a tiny little baby in 2019 and worked his way through the levels until he reached his final form as a house team member. Now he performs regularly with the Spokane team Suavacado and is an irregular regular guest on the Armando team Nice Things. Jordan knows he breaks a lot during sets and he promises he's working on it. Everyone here is just SO FUNNY so it's hard.
When Jordan isn't being funny on stage with his friends he enjoys tabletop roleplaying/video games, nerdy science/nature junk, and injuring himself in low-stakes gay recreational sports leagues. 
He barely wets himself before going onstage these days! Growth!