New Class: Level 2 : Scene work, Support & Game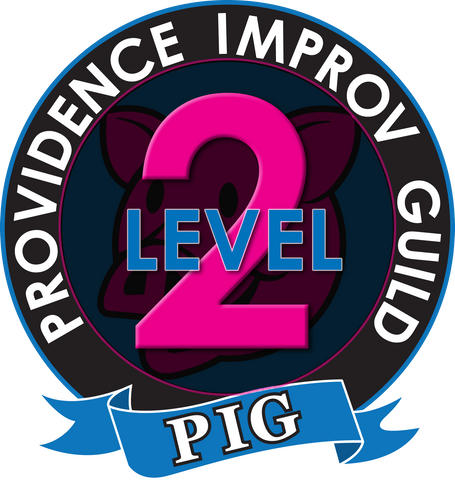 Next Class: Mondays starting 01/22/2024, 7:00pm-10:00pm


 Once you have the basics covered, we take you deeper into long form improv. This class uses the concept of 'Finding the Game' as a method for making scenes less confusing and more fun. The game is generally the funny or interesting thing that should be the focus for an entire scene. You will work on finding the game early, whether you are in the scene or not. Making the game a group responsibility teaches active listening and helps you learn about scene dynamics. These concepts are the key to good support. Knowing when and how to do scene edits, walk-ons, and tag outs (the foundation of support) will also be covered in this class. After eight weeks, students will run their own improv set in a performance on our stage!
8 week course
Time: 7pm - 10pm
Class size is limited to 12 students
Ages 16 and up
Must have completed Level 1 or with permission from instructor
Any person identifying as a BIPoC individual can enter BIPOC at checkout for a 100% discount.  
If you've already taken this level and would like to retake it at a discounted price, you can sign up on the waitlist here.
♿ PIG has a guest elevator! Email improvpig@gmail.com in advance for assistance locating and utilizing this accommodation.
---